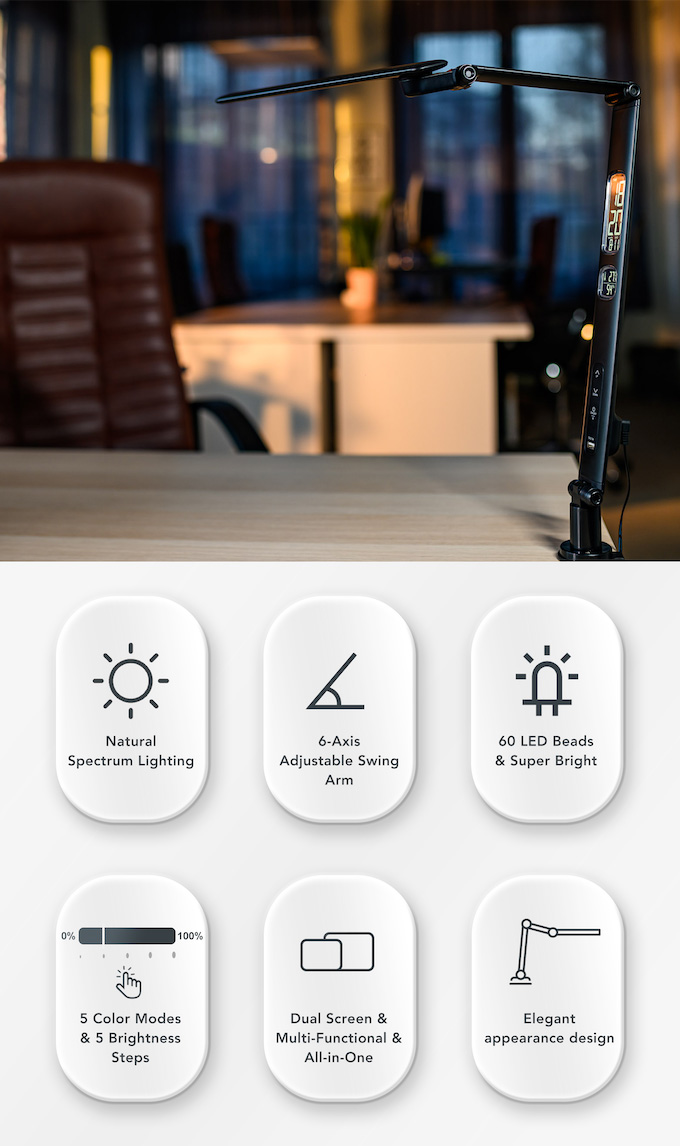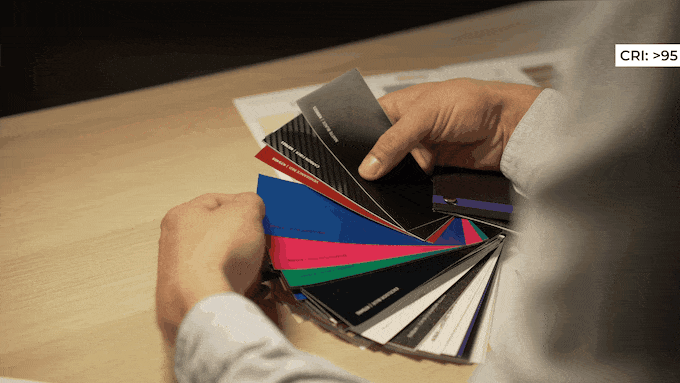 Can't tell the difference between the black and navy-colored socks? Could be that the Color Rendering Index (CRI) of your lighting source is too low to meet your needs. Actually, conventional LED lights may hurt your eyes and distort the actual color of the materials you're working with—which is especially important if you're a designer, architect, or craftsman.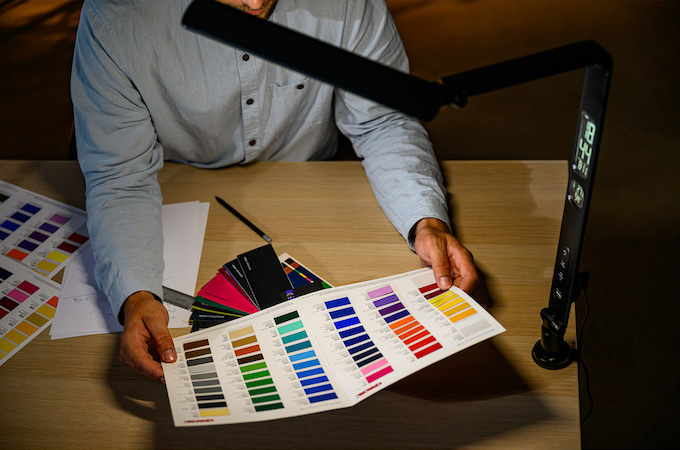 Yeslamp Evo solves this by using special LED beads designed with a Color Rendering Index (CRI) that is above 96, featuring a spectrum that is close to the natural daylight. This provides an eye-friendly source of light that helps you see, read, work, and create better with minimum eye effort—while it also restores the authentic color of any object you're working with.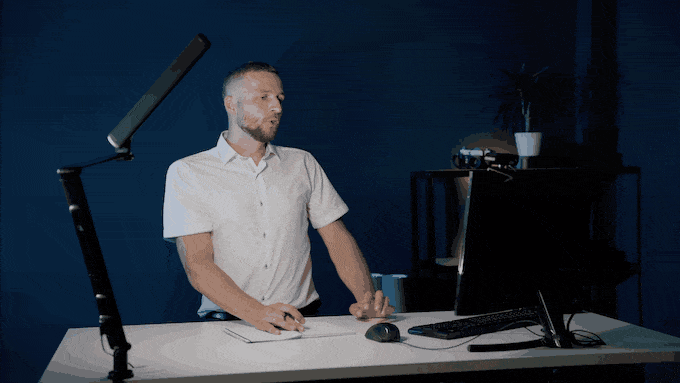 You may need Yeslamp Evo for different purposes on different occasions: from a working session where you're reviewing documents to a video conference with clients, each situation requires a specific lighting pattern.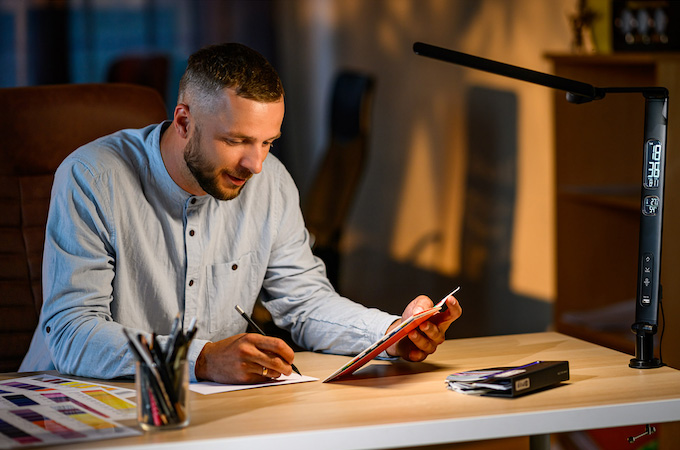 That's why we're so happy to tell you that Yeslamp Evo's 60 special LED light beads to allow you to explore 5 brightness levels and 5 color temperature options—always the perfect lighting equation for every specific occasion.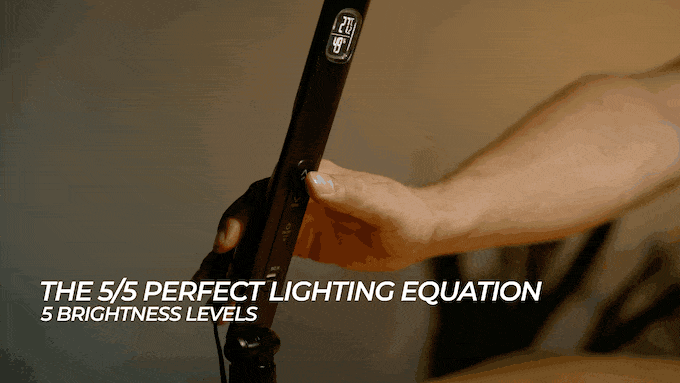 One of the key characteristics of Yeslamp Evo is it has a foldable long arm with multiple adjustable ranges. The lamp's 3 adjustable arms that compose Yeslamp Evo's Swing Arm feature 6 rotation axes and multiple rotation possibilities, among:

In a nutshell, this means that you can use different angles and adjustments to enjoy the widest range of adjustable light that covers all your specific requirements when working on a desk.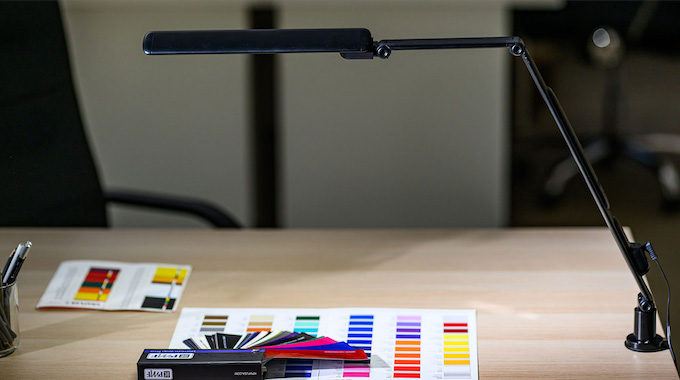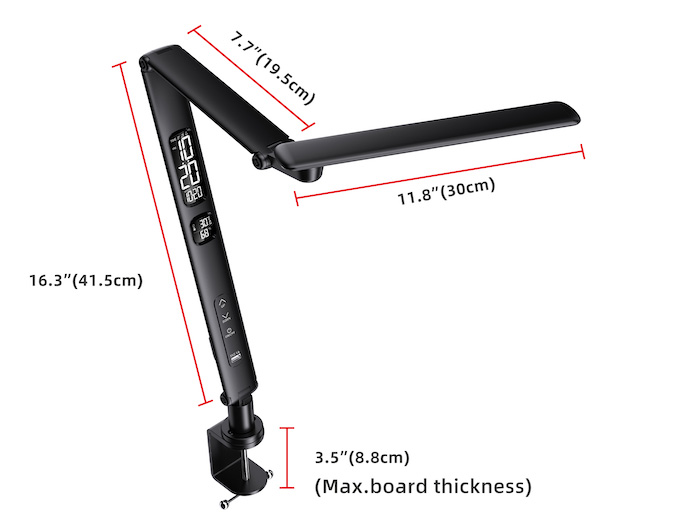 How would you like to have the perfect desk lamp integrating a range of several other functionalities to make it extraordinarily convenient? Your Yeslamp Evo Adjustable LED Desk Lamp is: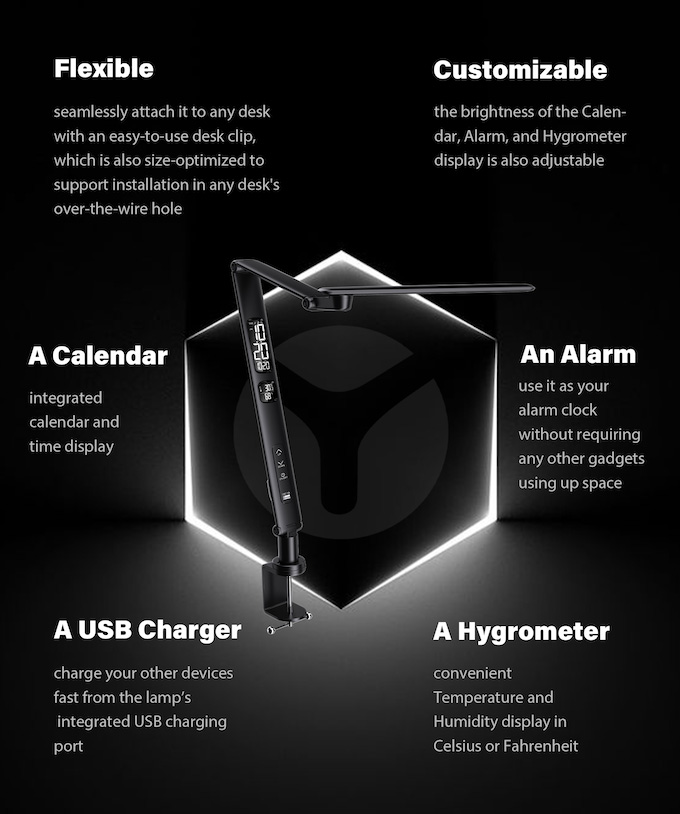 The best part is that, instead of having multiple gadgets cluttering your desktop workspace, you only need this slim LED lamp to take make all these convenient functionalities available to you.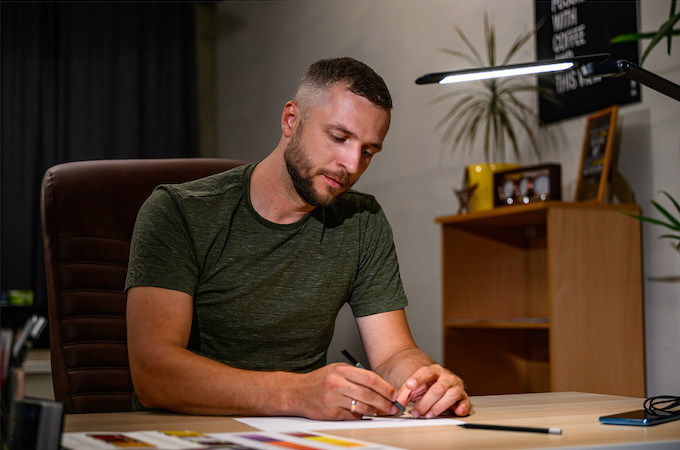 We know you care about the style of your place, which is why we made sure that Yeslamp Evo Adjustable LED Desk Lamp has a stylish design that will look good anywhere. Still, being stylish doesn't compromise its strength: this very unique lamp's aluminum alloy metal arms, lightweight and sturdy.