Elegant Design
3 Adjustable arms that compose Yeslamp Evo's Swing Arm feature 6 rotation axes and multiple rotation possibilities.
Dual Screen With:
Calendar
Alarm Clock
Thermometer
Hygrometer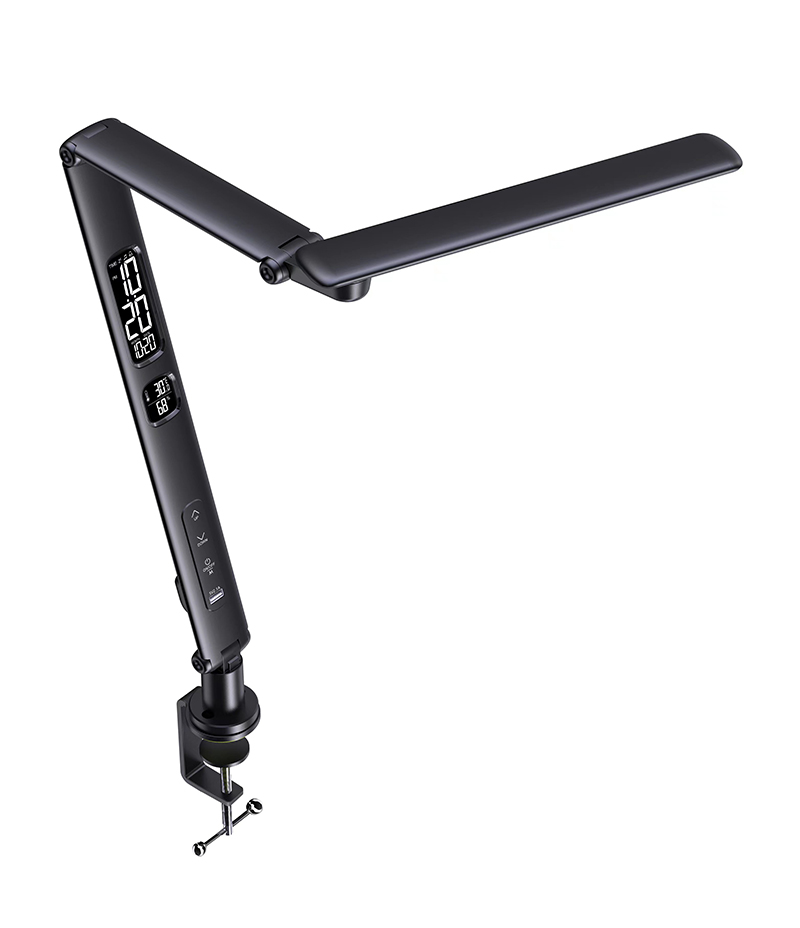 Natural Spectrum Lighting
Yeslamp Evo's 60 special LED light beads to allow you to explore 5 brightness levels and 5 color temperature options—always the perfect lighting equation for every specific occasion.
Touch Control Panel
5 Brightness Steps
5 Color Modes
USB Port (5V/2.1A Output)
Natural Spectrum Lighting (CRI>95)
Can't tell the difference between the black and navy-colored socks? Could be that the Color Rendering Index (CRI) of your lighting source is too low. Actually, conventional LED lights may hurt your eyes and distort the actual color of the materials you're working with—which is especially important if you're a designer, architect, or craftsman.
Where to Use Yeslamp Evo
Adjustable Desk Lamp?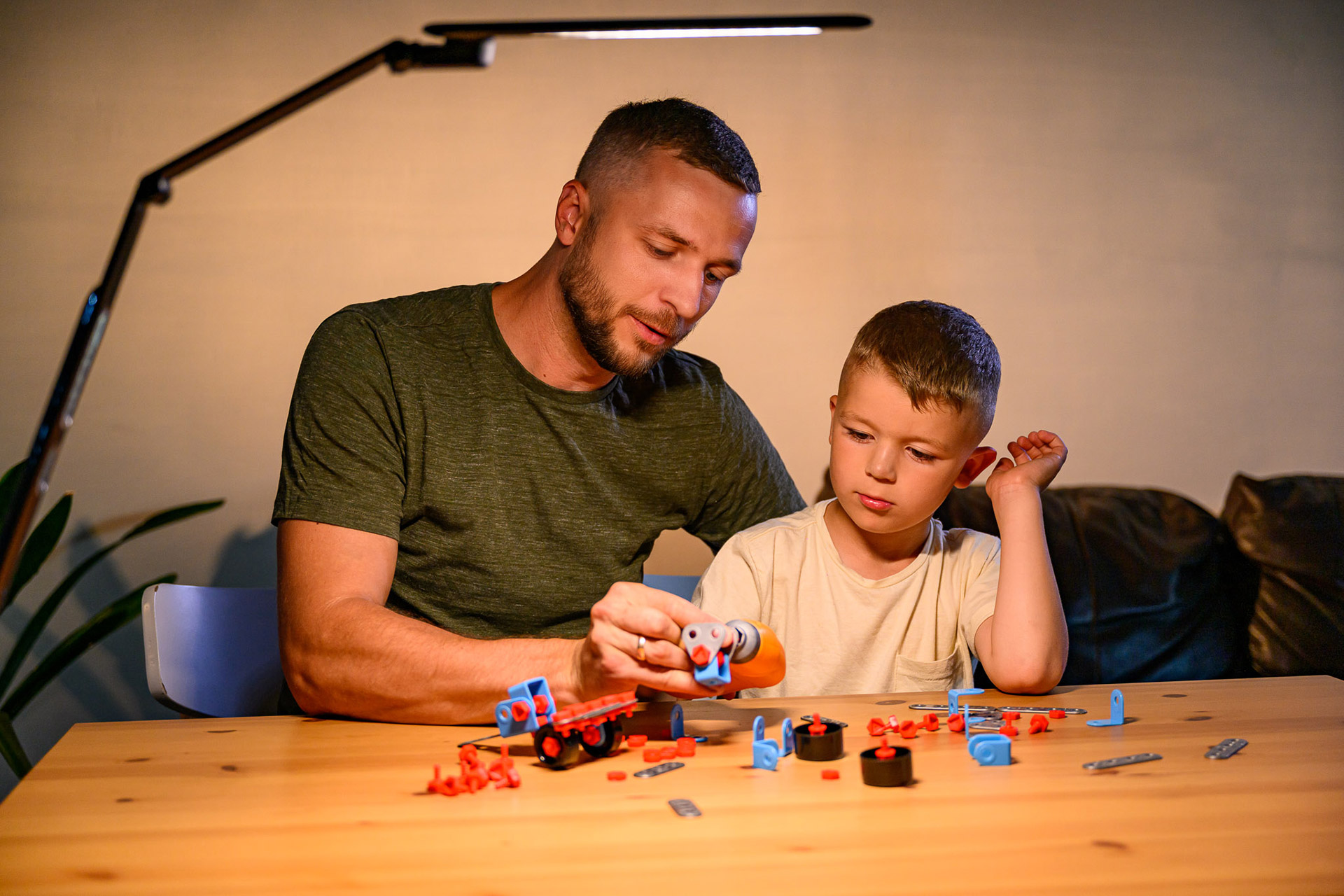 Have a good time with child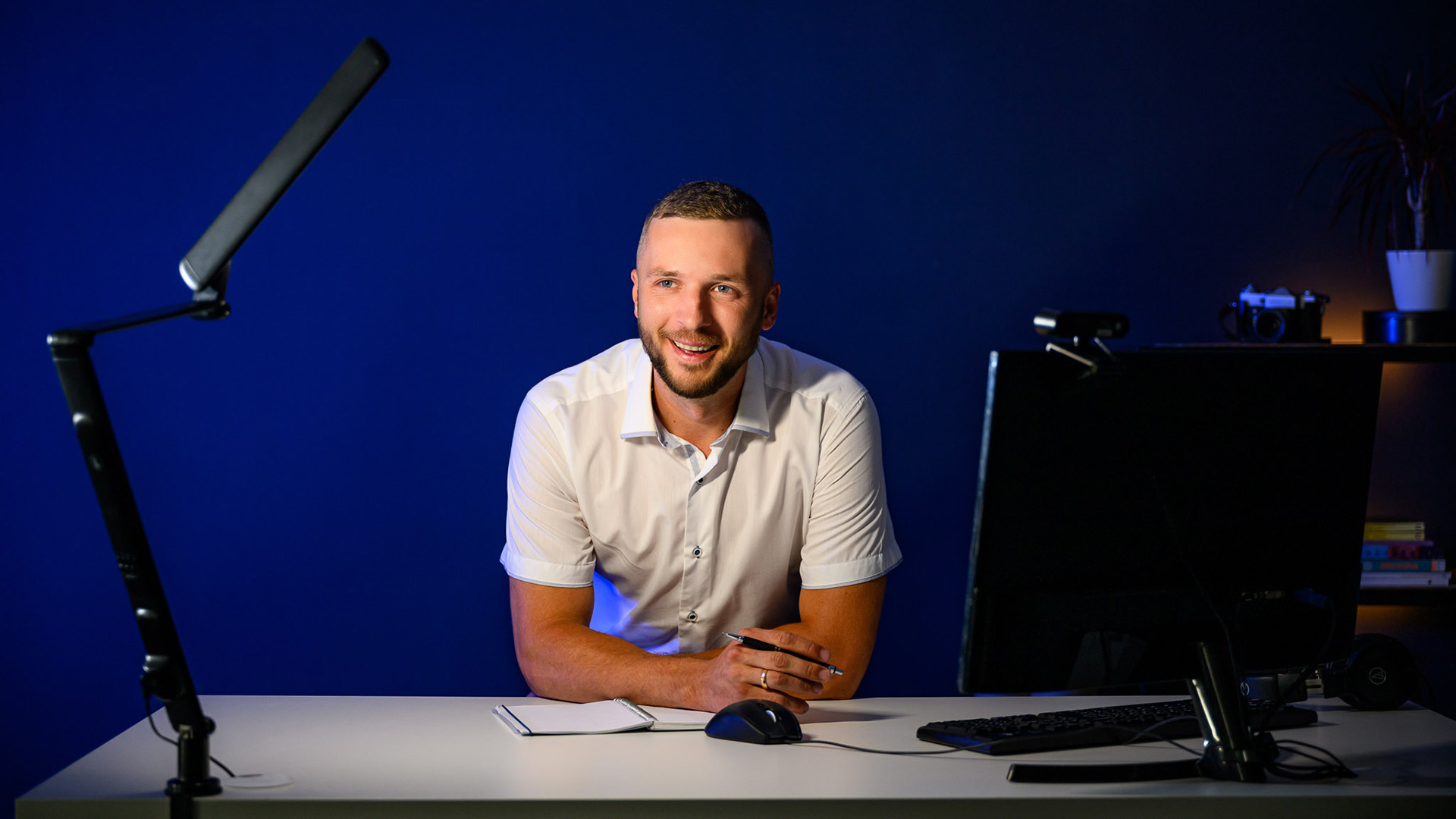 Remote video conferencing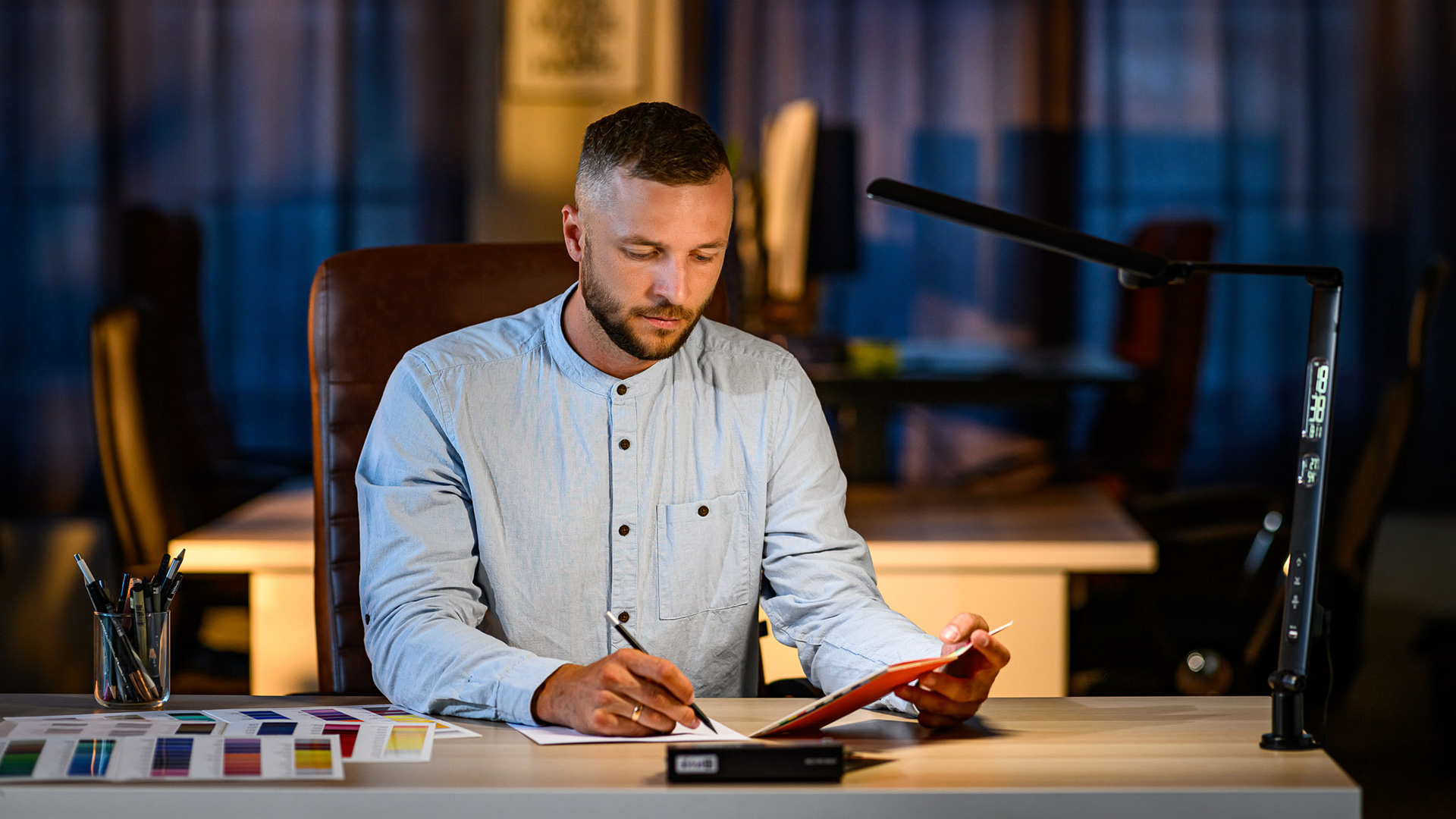 Working on a desk
Yeslamp has been pursuing the core goal of healthy lighting since its inception, and we strive to make our LED lighting products emit light closer to the natural light of the day to better protect the health of our eyesight and that of our families.